Custom Home Building & Remodeling
Our team . . . building your dream.
Building with you in mind
At Spaces Designer Homes, we believe that your home should be every bit as unique as you are. That's why we take the time to get to know you, your style, and your dream home. The team here at Spaces Designer Homes works endlessly to ensure that we create your perfect home. From development to move-in, we understand the home building process can be daunting, and we stay with you every step of the way. 
Life changes and so do you. Whether you're thrown new challenges or celebrating new growth, your home needs to adapt with you. Our team here at Spaces Designer Homes recognizes this and offers remodeling services and design expertise. We can help you plan and execute your remodeling project from start to finish or, if you're the do-it-yourself type, we'll gladly follow your lead.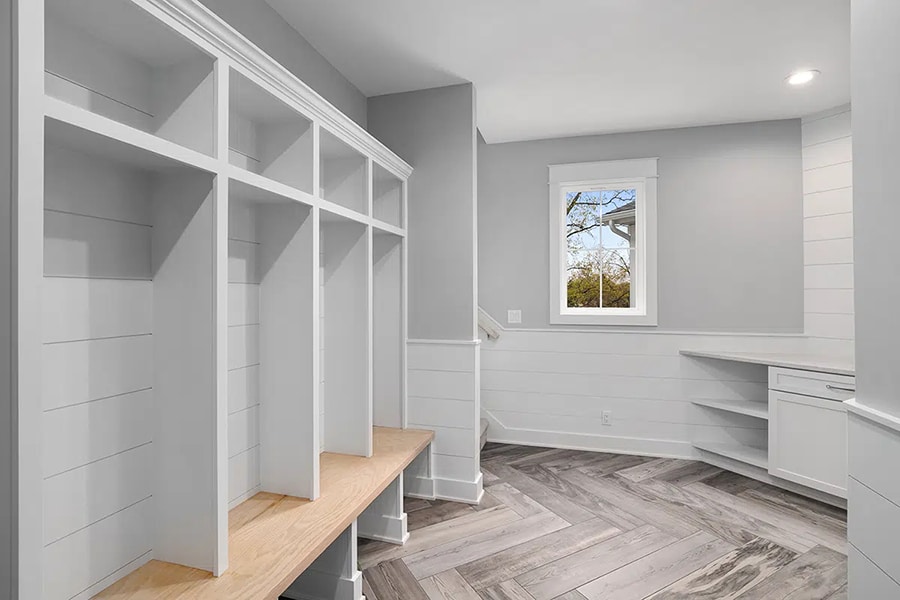 So often we see large neighborhoods go up practically overnight. While these homes are built to building code standards, they have not been designed with a specific family in mind. Everything changes when the homeowner is involved in the design process. It becomes a personalized experience, with higher-quality materials used and contractors who have met you and know what you're after. And the best part: The design speaks to your style and personality.
"We really enjoyed working with Spaces to remodel our home. We referred them to our friends!" – R. Martemucci
"Their versatile team listens to your family's wants and needs, then offers creative ideas to help actualize the home of your dreams. Spaces was organized, efficient, and delivered excellent craftsmanship. We couldn't be happier." – J. Black
"The Spaces team built our daycare facility. They were professional, timely and fun to work with. They did such an excellent job, we are getting ready to build our second structure with them!" – J. Hess
"A shout out to the Spaces team who built our new home. Not only did they build a beautiful home, but they made the building process easy, timely and all while keeping within budget. They are truly professionals and experts within the designer home space." – S. Soderberg
"Building a new home from scratch is a daunting task and can feel overwhelming at times but the team at Spaces really made the process pleasurable. Oh, and they finished ahead of schedule, bonus!!!" – D. Prahl
1. Research
In this phase, your project developer guides you through the initial design steps and provides a project outline to help you visualize your dream.
2. Design
Here, our design team takes your outline and designs your home! We'll typically go through several rounds of revisions to ensure the blueprint matches your exact standards.
3. Selections
Selecting materials can be as simple or as extensive as you like. Many clients enjoy coming to our home design center to choose every detail, while others have our designers bring suggested samples and pick everything in one meeting.
4. Sign Off
When you are satisfied with your design and selections, sign off to get us started! And if needed, Spaces Designer Homes works with several local banks and credit unions to find the best rates and programs available. Ask a project developer for details.
Build Your Dream Home
Contact us today to schedule a free consultation.